UNLOCK THE FULL POTENTIAL OF YOUR ASSOCIATION
Host events, sell tickets, gather information, sell memberships and much more - for free!
Trusted by schools all around the Nordics
Create events and sell tickets
Create, distribute tickets to the right audience, receive payments, gather information from attendees, send out push- notifications, scan tickets through our app, and more. Hosting has never been easier, and it's all for free.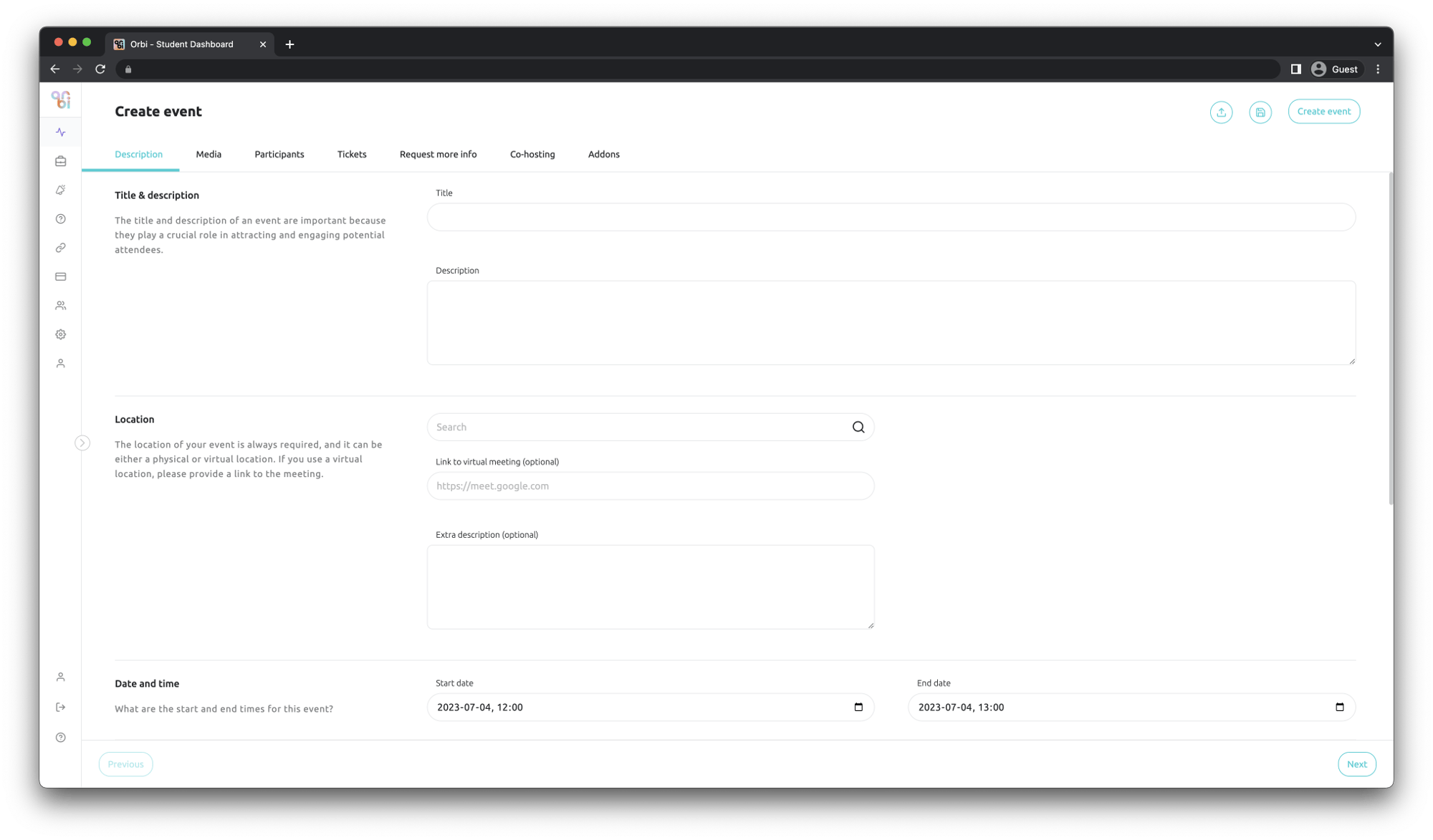 Create memberships and communities
Memberships make communication easier than ever. Create open, closed or hidden groups, with or without payments, and additional forms. Target your events to the right audience and make sure no-one ever misses out!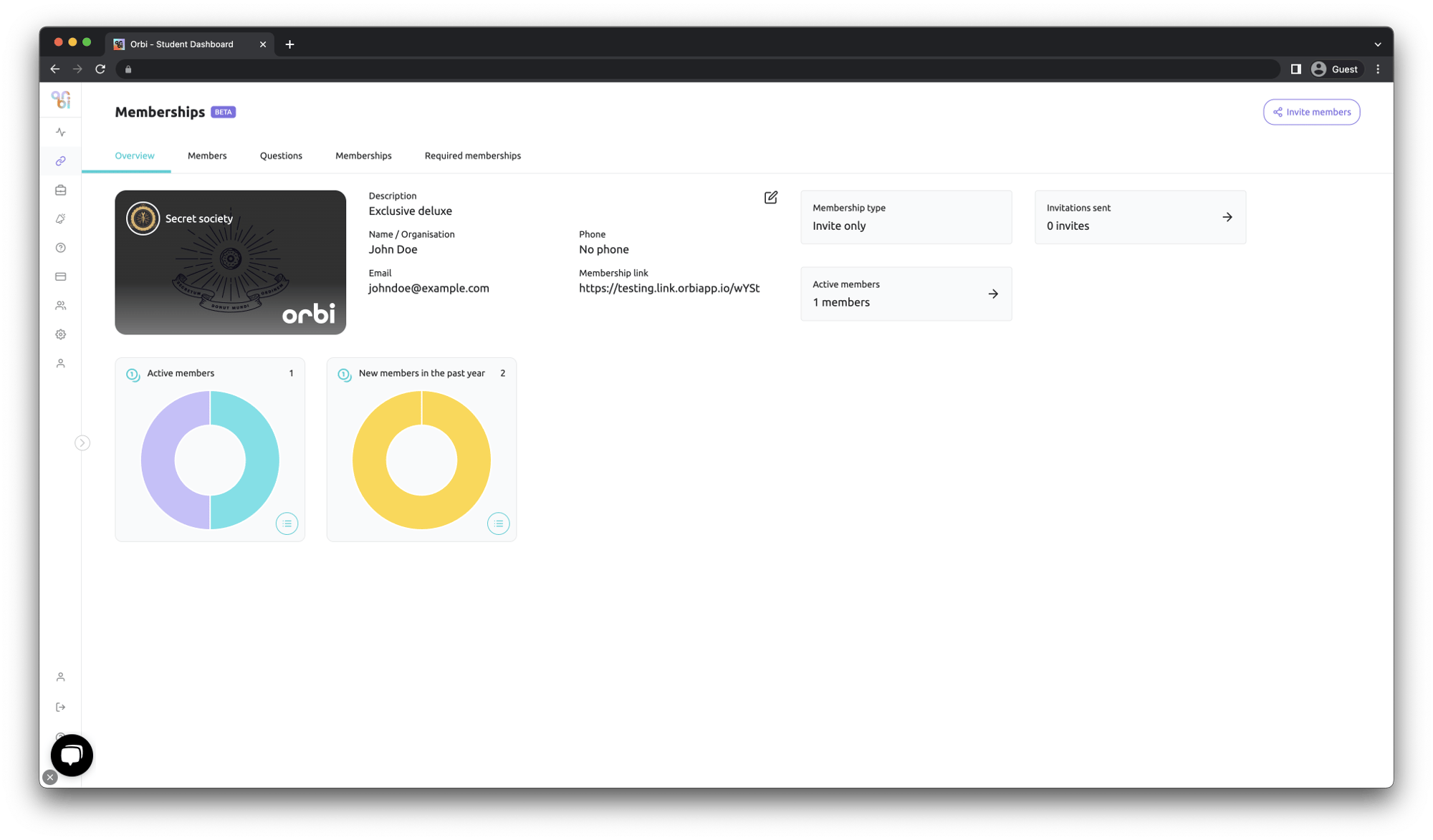 Automate your finance reporting through Orbi Pay
Use Orbi Pay solely, or attach groups and sub-associations to your reports. You can also handle refunds and cancelled events simple through Orbi Pay. The bookkeeping and reporting have never been easier.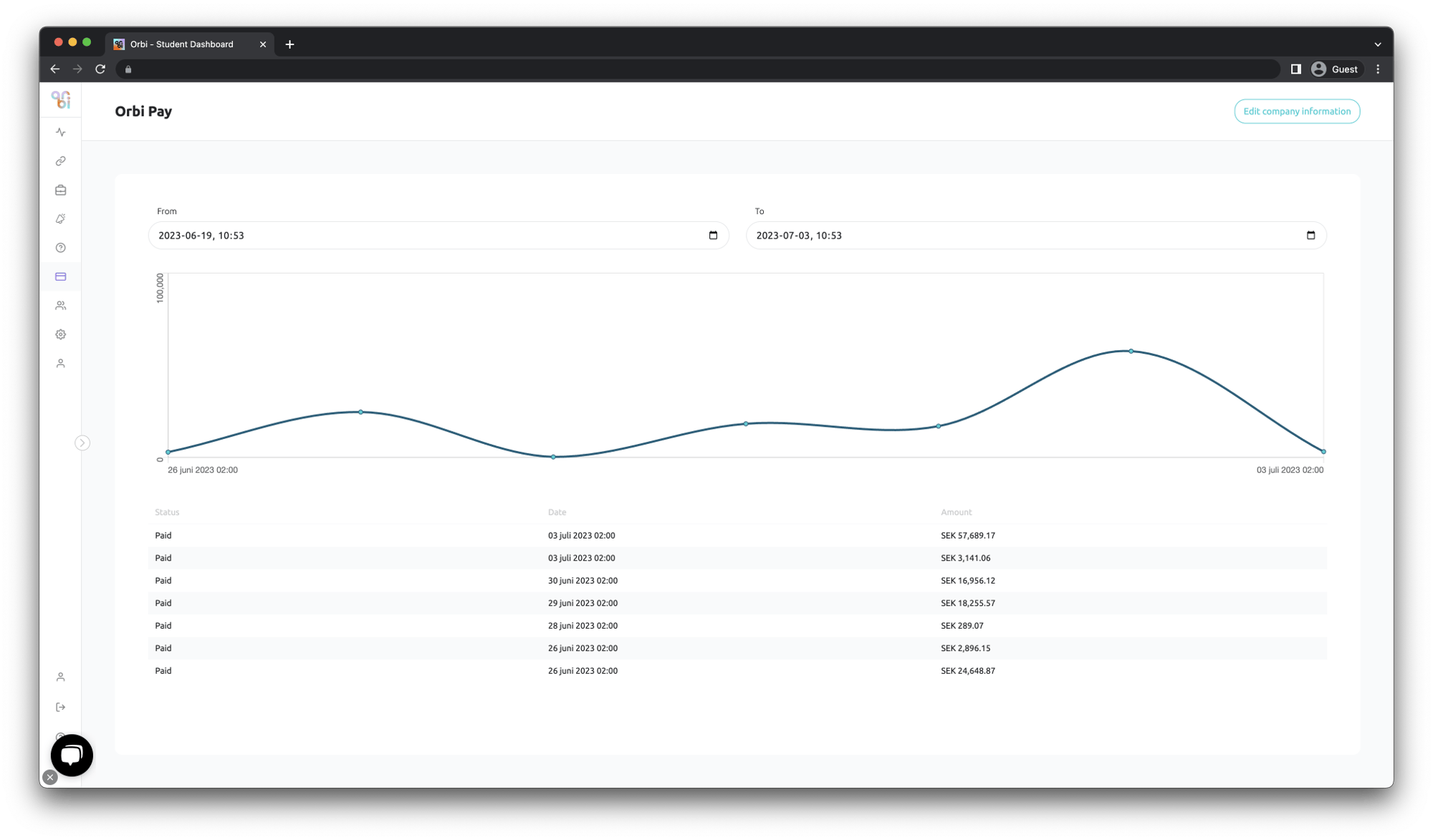 There is much more to discover

Website integration
Through our API you can automate publications of events or information regarding your associations to your website in real time.

Post notifications
Create posts inside an event, in your membership and on your department profile. The post can be combined with a push-notification to different audiences to get their attention at the right time.
Post jobs
Use our Career-infrastructure to post jobs from your sponsors and partners to maximise their benefit of your collaborations. Free to use!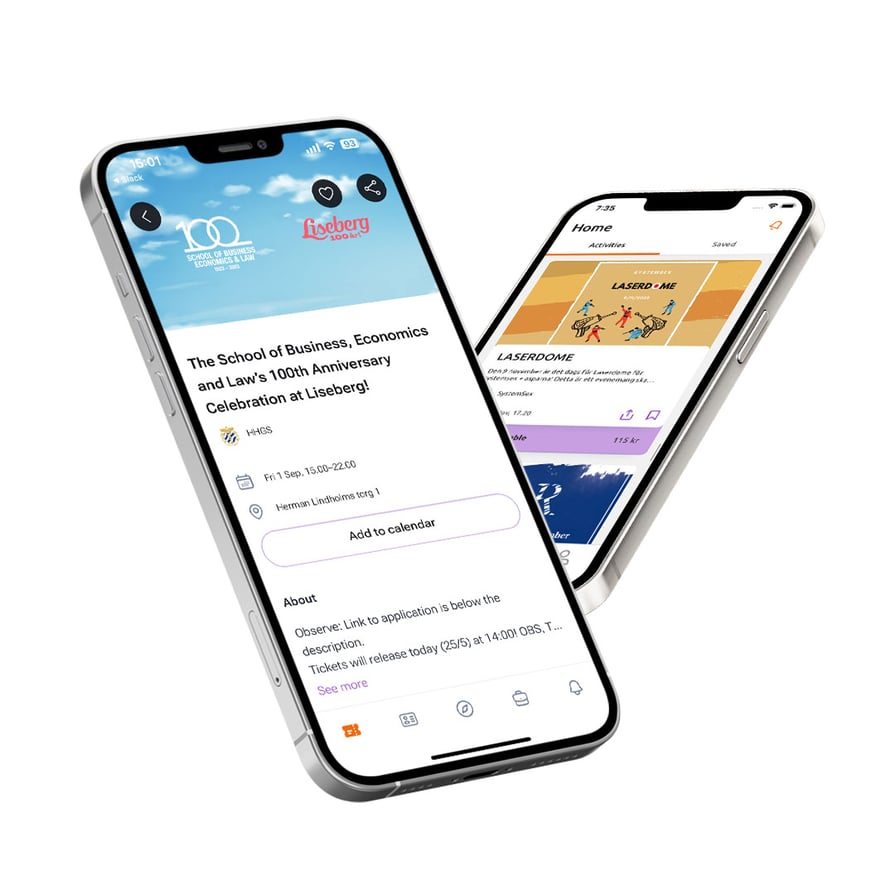 15,000+
Events hosted via the app.
500,000+
SEK revenue generated through Orbi Career.
500,000+
Tickets sold through Orbi.
50,000,000+
SEK revenue generated to associations with Orbi Pay.